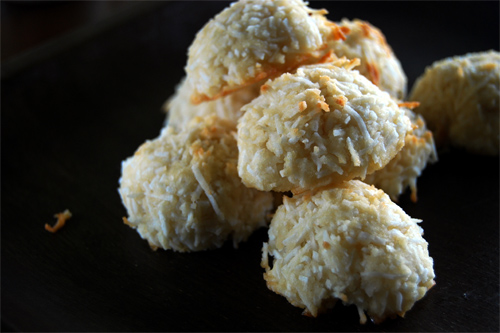 example photo shown
Preheat oven to 400 degrees.
Heat milk of your choice, oil, coconut cream and sweetener of your choice on low until melted. Add cornstarch & coconut flour and whisk until smooth. Add milk mixture to all other ingredients in a large bowl and mix. Spoon batter in mounds about the size of 2 tablespoons onto cookie sheets well greased with coconut oil. Top with nuts and bake for 15-20 minutes, or until golden brown on tops and edges. Let cool before serving. Makes about two dozen.
Note: Sugar can be substituted with honey or xylitol. Use about 3 tablespoons of either one.
Recipe submitted by: Kai, Lakeport, CA
Published on January 23, 2008