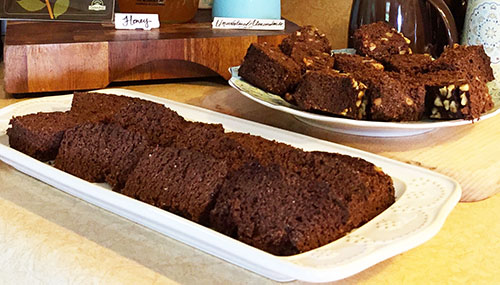 GAPS Chocolate Zucchini Bread
photo by recipe author
Servings: 6 mini loaves
Preparation Time: 25 minutes
Wet ingredients:
Dry ingredients:
Optional:
Preheat oven to 350° F.
In large bowl, combine wet ingredients & mix well. Add dry ingredients into bowl and whisk until combined. Pour batter into greased pans and bake for about 18-25 minutes, or until a toothpick inserted in the center comes out clean.
Keeps well in the fridge or in an airtight container on the counter.
Marijah from Columbia, KY won $50 for this recipe and photo! Submit your coconut recipes here!
Published on June 13, 2016