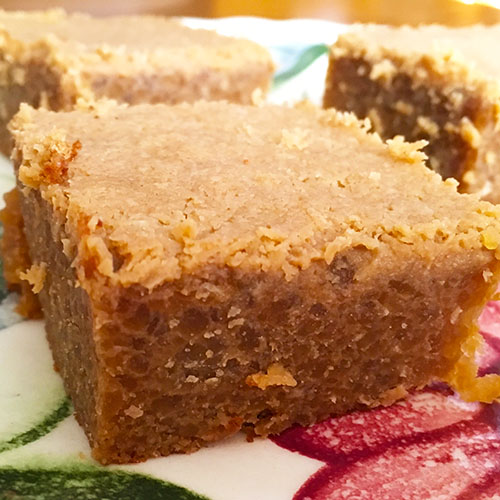 Gluten and Dairy Free Tapioca Cake ("Bolo de Tapioca")
photo by recipe author
Servings: 12-24
Preparation Time: 1 hour and 20 minutes
Homemade Coconut Milk:
*For the freshest coconut milk make homemade coconut milk. (See video at this link.)
Soak the tapioca pearls in 3 cups of milk for 1 hour.
Beat sugar, eggs and coconut cream concentrate for 10 minutes. Mix in the soaked tapioca pearls. Add coconut flakes and remaining 2 cups coconut milk and mix. Let set for 5 minutes.
Pour into a greased 13×9 baking dish. Bake at 350° F for 30-40 minutes until set.
Faith from Grandview, MO won $50 for this recipe and photo! Submit your recipes here!
Published on November 21, 2016