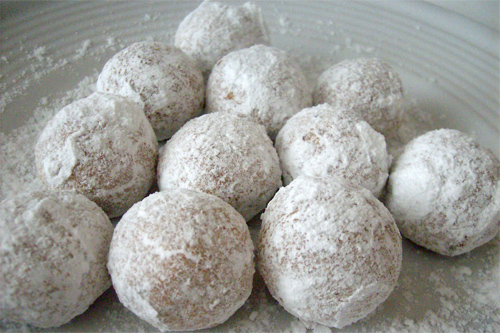 Gluten Free Baked Donut Holes
photo by recipe author
Servings: 1 dozen donut holes
Preparation Time: 5 minutes
Preheat oven to 350 degrees. Lightly grease a glass baking dish.
In a medium bowl, cream sugar, salt, butter and vanilla extract together with an electric hand mixer. Add egg and mix thoroughly.
Sift in coconut flour and stir to combine. Let dough sit for one minute. Shape dough into 12 1-inch balls. Place evenly on baking dish and bake for 15 minutes, or until golden.
Let cool and roll in powdered sugar or cocoa powder
Recipe submitted by Brandon, Houston, TX
Published on January 18, 2012