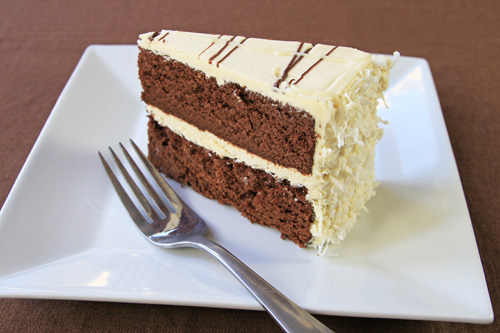 example photo shown
Preheat oven to 350 degrees.
Melt coconut oil in a saucepan over medium heat. Add cocoa powder, coconut milk and agave nectar; mix together. Remove from heat and set aside.
In a bowl, mix together eggs, optional stevia, salt and vanilla. Stir in cocoa mixture. Combine coconut flour with baking powder and whisk into batter until there are no lumps.
Pour batter into a greased 9x9x2 inch pan or 2 round 9 inch pans. Bake for 45 minutes until a toothpick comes out clean. Cool and cover with frosting of your choice.
Recipe submitted by Sharla, Nampa, ID
Published on August 10, 2008