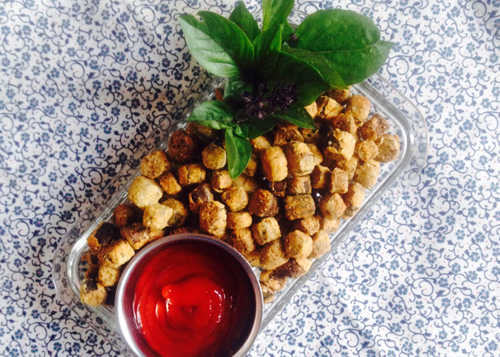 Gluten Free Extra-Crispy Fried Okra
photo by recipe author
Servings: 5
Preparation Time: 20 minutes
4 cups fresh okra, cut into 1/2 inch rounds
3 tablespoons non-gmo cornstarch
1 organic free-range egg, beaten
1 1/4 cup non-gmo cornmeal
2 teaspoons Himalayan pink salt
1 teaspoon ground black pepper
1 gallon ziploc bag
Preheat oil in a large cast iron skillet over medium heat.
Place sliced okra in a mixing bowl and stir in cornstarch until each piece is coated liberally. Add beaten egg and mix until each piece is covered.
Place cornmeal, salt, and pepper in a gallon bag and add okra. Shake vigorously. Gently remove coated okra from bag using a slotted instrument or your hand.
Fry, 1/2 cup to 3/4 cup at a time, until okra is golden brown.
Serve piping hot with your favorite condiments for a garden fresh side at your next summer cookout!
Marijah from KY won $50 for this recipe and photo! Submit your coconut recipes and photos here!
Published on August 21, 2015