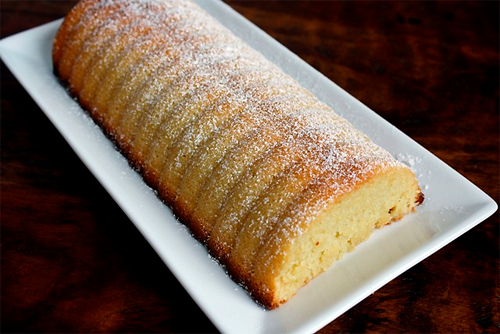 Gluten Free Marzipan Cake
Photo by Recipe Author
Servings: 18
Preparation time: 15 minutes
Pre-heat oven to 350 degrees F.
Grease almond cake pan with extra coconut oil or palm shortening (I think a bread pan should work just fine, just won't be as pretty).
Warm butter and coconut oil until it's a little past softened (a bit melty).
Blend butter and coconut oil together and add remaining liquid ingredients and blend. Whisk in dry ingredients.
Pour batter into pan and bake for about 30 minutes. After 30 minutes place a piece of foil loosely on top – at this point it should be browned on the edges.
Bake the cake for another 25-30 minutes or until toothpick comes out clean and it doesn't wiggle.
Allow cake to cool in pan and then invert and sprinkle with powdered sugar. If you get excited and try to invert it too soon, the cake will break. No one will blame you.
Recipe submitted by Ann, Omaha, NE
Published on October 12, 2009