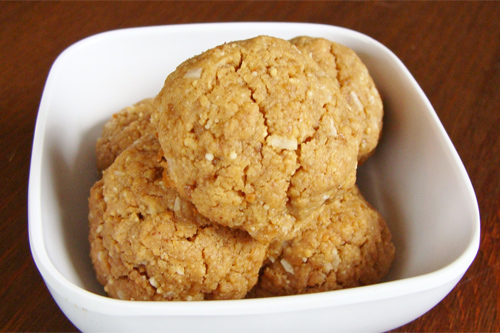 Gluten Free Peanut Butter Coconut Cookies
photo by recipe author
Servings: 35
1. Preheat oven to 350.
2. In mixer, cream peanut butter and sugar. Add everything else and mix until well combined.
3. With your hands, roll the mixture into little balls (they stay together better if you keep them small)and place on a parchment lined baking sheet. You could roll them in additional sugar.
4. Bake for about 10 minutes. Cookies should still be soft when you take them out of the oven. Let them sit for a few minutes before you take them off the baking sheet.
Recipe submitted by Leslie, Amsterdam, NY
Published on October 26, 2011