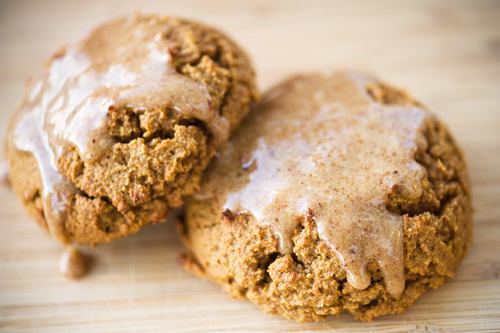 Gluten Free Pumpkin Drop Scones
photo by recipe author
Servings: 8
Preparation Time: 10 minutes
Preheat your oven to 350 ºF. Line your baking sheet with parchment paper.
Add the pumpkin puree, eggs, sugar, coconut oil and vanilla into a mixing bowl and cream together until well combined.
In another bowl, combine the remaining dry ingredients and slowly mix into the wet ingredients.
Using a 1/3 of a cup scoop, scoop out batter and flatten a little on the baking sheet.
Bake at 350 for 15-18 minutes, until firm to the touch.
Remove from oven and let cool a little before topping with your glaze of choice.
Enjoy!
*You can grind your own almond flour by placing whole almonds in a blender/food processor and blending until you get a fine meal.
Jennifer from Fishers, IN just won $50 for this recipe and photo! Submit yours here.
Published on December 22, 2014