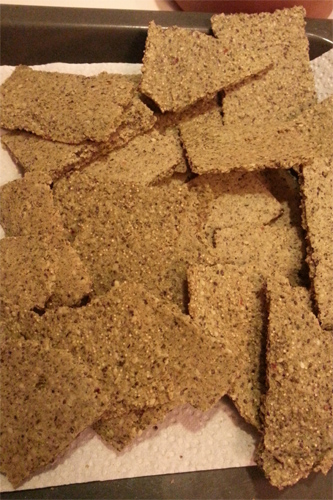 Grain Free Seed Crackers Recipe
photo by recipe author
Servings: about 20 pieces
Preparation Time: 15 minutes
Preheat oven to 300 degrees ºF.
Process everything in a food processor, adding water until you have a thick batter (thicker than pancake batter). When you have the consistency you want spread it on a silicon sheet or parchment paper and bake.
Bake in preheated oven for about 30 minutes per side, but watch it closely! Use common sense and don't burn them. Or use a lower oven temp/longer duration than 300 ºF, i.e. 200 ºF.
Recipe submitted by Stella, Crete, Greece
Published on July 10, 2013