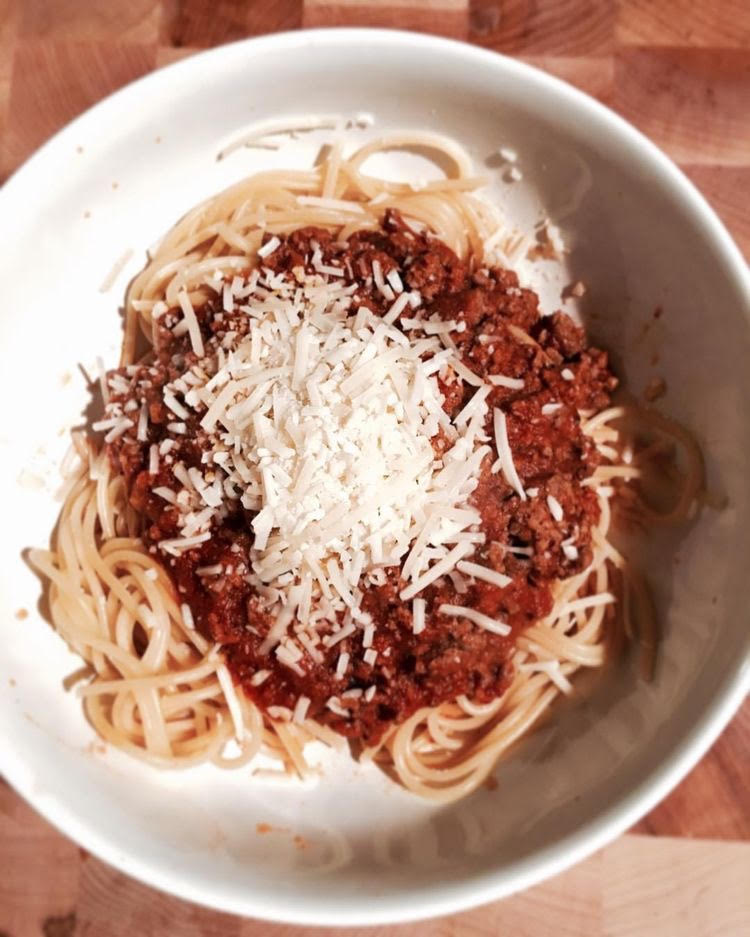 3 tablespoons pure coconut oil or *Gold Label
1 tablespoon olive oil
1/2 yellow onion, chopped
5 cloves garlic, minced
1 lb. Grass-Fed Ground Beef or Grass-Fed Ground Bison
Salt & pepper
Oregano
Italian seasoning (optional)
30 oz tomato sauce (seasoned or unseasoned)
12-16 oz spaghetti noodles
Parmesan cheese, grated
Heat oils in a large saucepan over medium heat. Add onion, garlic, sauté until onions are soft. Add beef, sauté until beef is mostly cooked but still pink.
Add seasoning and tomato sauce. Simmer over low heat for 30-60 minutes.
Cook noodles according to package instructions. Serve noodles with a giant spoonful of meat sauce and a generous helping of parmesan!
To make this recipe gluten-free and/or dairy-free, use your favorite GF pasta, and omit or use your favorite dairy-free cheese.
*Gold Label Coconut Oil will give you a robust punch of a coconut flavor, whereas Pure Coconut Oil will be tasteless. Choose and enjoy!
Published on February 14, 2019