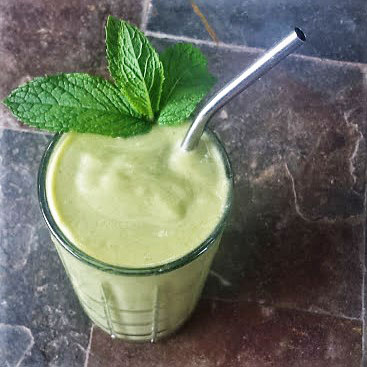 Grasshopper Smoothie
photo by recipe author
Servings: 1
Preparation Time: 10 minutes
Blend mint leaves in water. (Bullet-type blenders work well for single servings.) After well-blended, strain mint, then put strained mint back in blender. Add avocado.
In a small saucepan, on low heat, warm the coconut oil, coconut cream concentrate, and honey then add to blender.
Add peppermint essential oil, if desired. Add ice and blend until creamy and smooth.
Recipe and photo by Lynelle. Submit your recipes and photos here for a chance to win $50!
Published on May 29, 2017