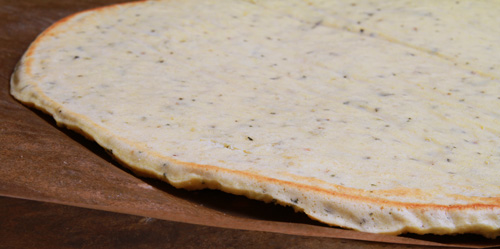 Herbed Gluten Free Coconut Flour Pizza Crust with no toppings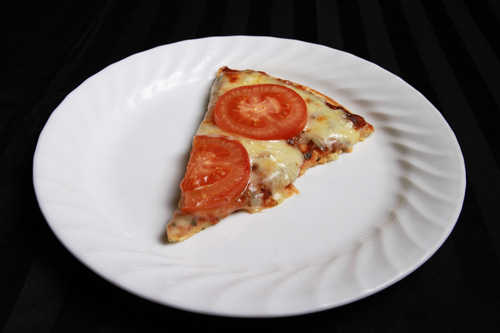 Herbed Gluten Free Coconut Flour Pizza Crust slice with toppings
Prepared by Sarah Shilhavy, Photos by Jeremiah Shilhavy
Servings: 1 small pizza
Preparation Time: 20 minutes
Preheat oven to 375 degrees F.
Beat eggs in a medium sized bowl. Mix in milk and garlic.
Add remaining ingredients and beat into the milk mixture. The dough will be thinner in consistency then regular dough (more like a batter). Add just a bit more coconut flour if needed. The dough needs to be spreadable and thin but not extremely liquid-y like pancake batter.
Spread thinly and evenly on a pizza pan or cookie sheet lined with greased parchment paper (parchment paper is a must require!! This sticks terribly!).
Bake for 12-20 minutes in preheated oven. Crust is done when fully cooked through and bottom edges begin to brown.
Remove crust from oven and turn over. Carefully peel parchment paper from the bottom of the crust and place crust back on parchment paper with the bottom side up.
Top your pizza with sauce and whatever else you would like. Bake for another 5-10 minutes, depending on the toppings.
Recipe submitted by Jennifer, Bellingham, WA
Published on January 15, 2010