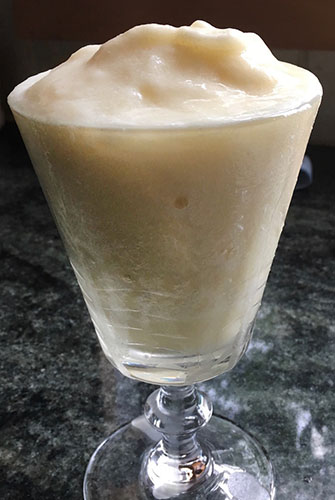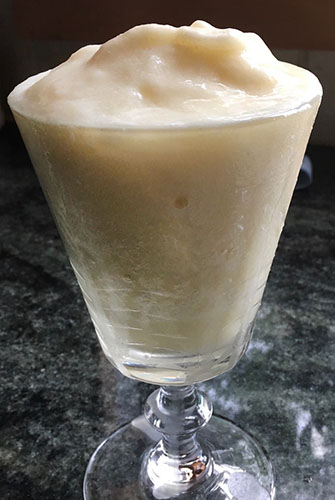 Homemade Coco Lopez for Pina Coladas
photo by recipe author
Servings: 6-8
Preparation Time: 15 minutes
Coco Lopez
Pina Colada for 2
4 ounces Coco Lopez
3 ounces pineapple juice
3 ounces rum
2 cups ice
Coco Lopez
First, make a simple syrup: Bring water and sugar to a boil in a medium sauce pan over medium to med-high heat. Stay with mixture and stir as it only takes about 3-5 minutes to become a simple syrup.
Add Coconut Cream Concentrate. Continue to stir, bring back to a slow boil and then reduce heat to low.
Cook for an additional 1-3 minutes on low heat. Remove from heat.
Add coconut oil. Stir until well incorporated. Allow to cool.
Store prepared Coco Lopez in a 1 pint mason jar.
Pina Colada
Blend all ingredients, except ice, together in blender until smooth.
Add ice and blend until desired consistency.
Annette from East Hampton, NY won $50 for this recipe and photo! Submit your recipes and photos here!
Published on February 4, 2017