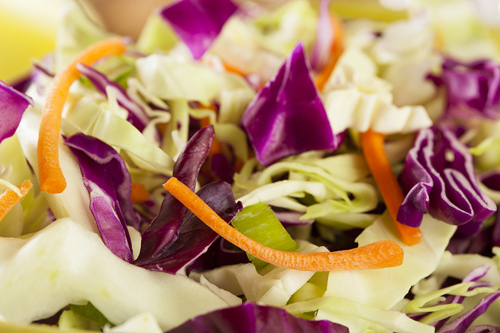 stock photo
In a large bowl chop cabbage to desired size and add carrot.
Whisk vinegar, mustard powder, oil, mango and honey until creamy. Stir in scotch bonnet pepper.
Place dressing in fridge and let pepper soak for 15-20 minutes. Remove pepper or for spicier slaw puree mixture with pepper in (optional). Stir into cabbage. Top with coconut if desired.
Serves 4-6.
Recipe submitted by Elizabeth, West Jordan, UT
Published on August 25, 2009