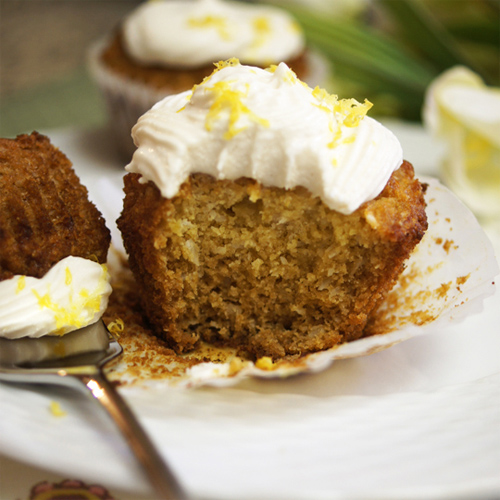 Lemon Coconut Frosting
photo by recipe author
Servings: 1 cup
Preparation Time: 10 minutes + 6 hrs chill
Combine all ingredients in a blender and blend until thick and creamy, about 1-2 minutes. Transfer to a bowl, and allow to set in the fridge for 6 hours. It will thicken up with chilling!
Note: Measure your coconut flour by scooping the measuring spoon into the bag, then leveling off each tablespoon using a knife. Coconut flour is very absorbent, so you want to make sure you measure it correctly!
Also, don't be tempted to skip the blender. I've tried whisking this mixture together by hand, and it will NOT work.
Spread onto your favorite cakes, or cookies, and enjoy!
Recipe submitted by Megan, Glendale, CA
Published on April 4, 2012