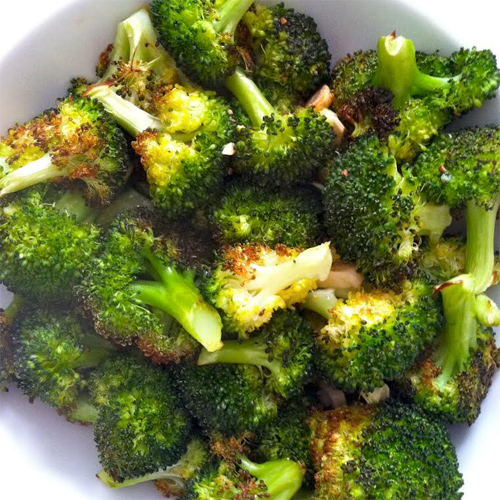 Lemon Garlic Roasted Broccoli Recipe
photo by recipe author
Servings: 2-3
Preparation Time: 20 minutes
1 bunch broccoli
1 tablespoon coconut oil – melted
3 cloves garlic – sliced
half a lemon
1. Pre-heat oven to 425 degrees ºF.
2. Break up broccoli into florets.
3. Pour melted coconut oil over broccoli and garlic, then mix well.
4. Place on a sheet pan and sprinkle with salt and pepper.
5. Roast for about 20 minutes or until broccoli is tender.
6. After removing broccoli from oven, sprinkle with fresh lemon juice.
7. Enjoy!
Recipe submitted by Kristin, Hummelstown, PA
Published on December 13, 2013