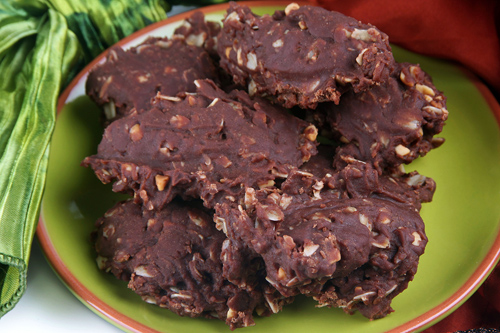 stock photo
Combine first 4 ingredients in a small pot and bring to a boil. Boil 3 minutes and remove from heat. Stir in peanut butter, oats, and vanilla.
Drop by spoonfuls onto waxed paper. I like to store mine in the freezer, but the fridge also works if you don't want them quite so hard. Makes about 12 cookies.
*You can substitute some dried coconut for the oats, especially if you want gluten free.
Recipe submitted by Joy, Lobelville, TN
Published on March 11, 2009