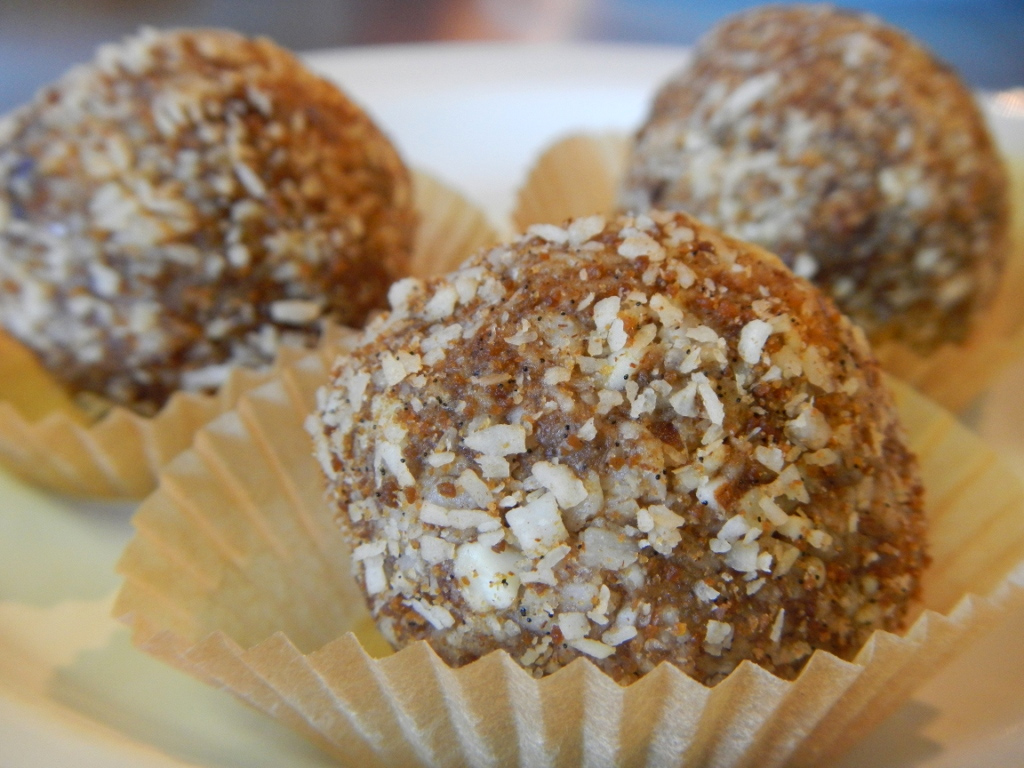 No Bake Coconut Donut Holes Recipe
photo by recipe author
Servings: 8
Preparation Time: 20 minutes
Base Recipe:
Coating:
Add dried coconut to food processor, and process alone for 30 seconds to 1 minute to release oils. Add in almonds, vanilla, cinnamon, salt and process until all mixed & fine. Add in dates process, and then add in honey.
Form into balls with your hands. Roll in sugar & cinnamon coating.
You can eat the as is, freeze, or dehydrate at 115 degrees ºF overnight.
Recipe submitted by Andrea, Willamina , OR
Published on June 5, 2013