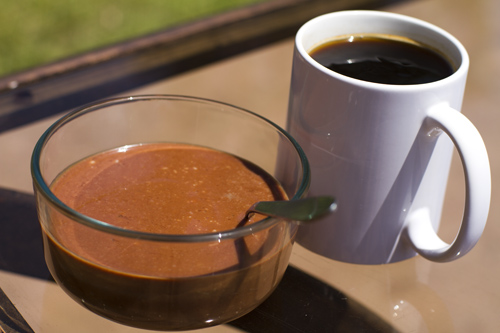 Non-Dairy Coconut Mocha Coffee Creamer
Prepared by Sarah Shilhavy, Photo by Jeremiah Shilhavy
Gently soften or melt coconut oil and coconut cream until you can stir them. Add sweetener and cocoa and mix until thoroughly combined.
Pour into small lidded jars and refrigerate so it sets up properly without separating.
To use: Mix one or more spoonfuls into coffee or hot chocolate. Keeps well and is great for traveling.
Prepared by Sarah Shilhavy, Photo by Jeremiah Shilhavy
Published on September 2, 2009