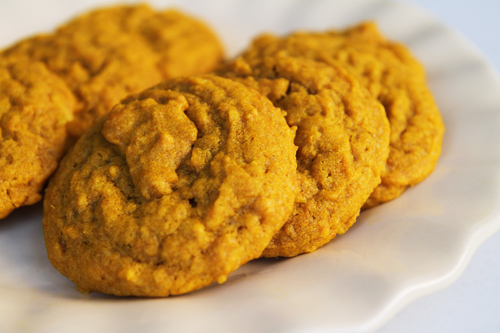 Orange Coconut Cookies
Prepared by Sarah Shilhavy, Photo by Jeremiah Shilhavy
Servings: 3 dozen cookies
Preparation Time: 15 minutes
Preheat oven to 350 degrees F. Line cookie sheets with parchment paper.
In a small bowl stir the flour, baking powder, baking soda and coconut together. Set aside.
Beat palm oil, butter and sugar until light and fluffy. Add egg, vanilla extract orange zest and juice. Beat until well incorporated
Blend the dry ingredients into the orange mixture in three stages, mixing just until incorporated.
Drop tablespoon sized balls of dough unto cookie sheets and bake for 7-10 minutes. For a chewy cookie, bake for about 7-8 minutes. The cookies should still be soft and fragile and "gooey" in the middle. Cool on cookie sheets. For a crispy/cakey cookie, bake until lightly browned, about 9-10 minutes.
Note: The Virgin Palm Oil will give an orange color to the cookies due to the high amount of carotenes.
Recipe courtesy Sarah Shilhavy
Published on May 25, 2010