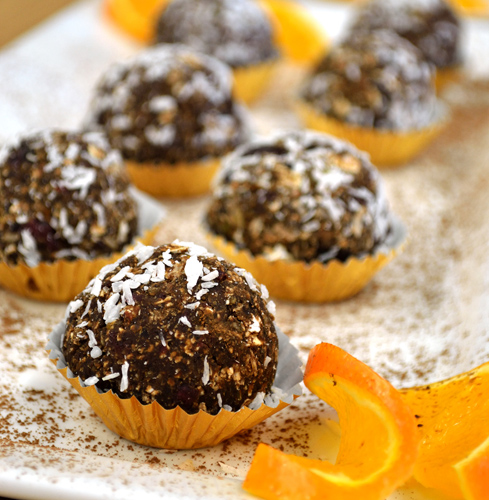 stock photo
In a food processor grind almonds or walnuts to a medium grind and set aside.
Combine coconut and dates in a food processor. Add walnut or almond butter, coconut oil, vanilla extract and orange zest. Process until well mixed.
Form into 1-2 inch balls and roll in the ground nuts. Refrigerate.
Recipe submitted by Marjorie, Minot, ND
Published on September 14, 2009