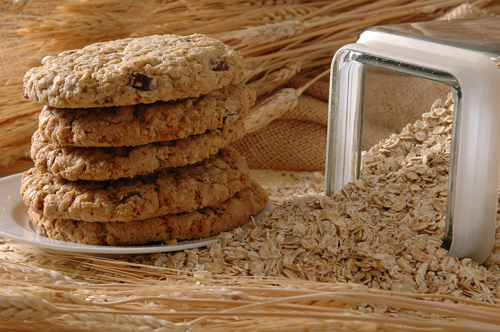 stock photo
Preheat oven to 360 degrees. Grease cookie sheets with additional coconut oil, if needed. Set aside.
Mix together oil, butter, sugars, eggs, and vanilla with an electric mixer until fluffy. Stir in the peanut butter and mix well. Stir in the flours, baking soda, and salt until about half mixed in. Add the remaining ingredients and mix just until blended.
Drop cookie dough by spoonfuls onto prepared and bake in preheated oven for 8-9 minutes. Makes about 5 dozen, depending on size of cookies.
Recipe submitted by Becky, Oklahoma City, OK
Published on December 28, 2008