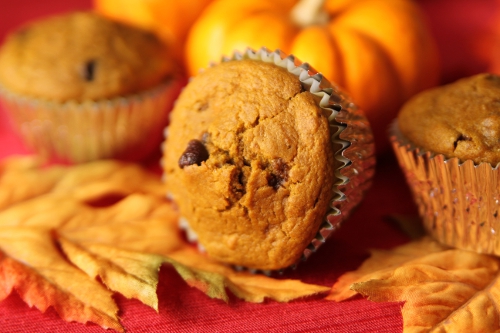 Pumpkin Chocolate Chip Muffins
Prepared by Sarah Shilhavy, Photo by Jeremiah Shilhavy
Servings: 24 muffins
Preparation Time: 15 minutes
Preheat the oven to 400 degrees F. Line muffin pans with paper liners.
Beat sugar, oil and eggs together. Whisk in milk and pumpkin.
In separate bowl mix together remaining ingredients. Add to pumpkin mixture and stir just until combined (batter should still be on the lumpy side).
Divide batter between the muffin cups and bake in preheated oven for 15-20 minutes, or until toothpick inserted into middle of muffin comes out clean.
*You can use 100 % whole wheat flour if you want.
Recipe courtesy Sarah Shilhavy
Published on November 15, 2010