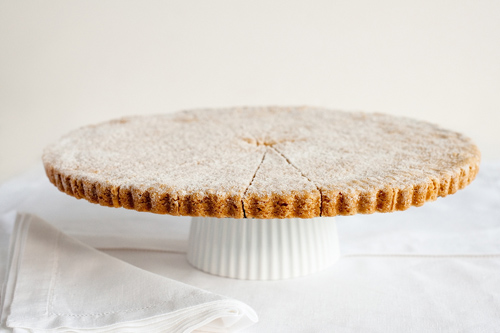 stock photo
I cut mine in a long diamond shape – they are wonderful for the holidays and everyone seemed to like the ones I used the coconut flour in more than the traditional recipe.
Preheat oven to 325° F. Lightly grease cookie sheet(s) with coconut oil and set aside.
Combine all ingredients; use hands to knead until ingredients are blended. Press into ungreased pans (or chill and roll out to about 1/2-inch on a floured board and cut into shapes). Place on prepared cookie sheets.
Bake in preheated oven for about 20 minutes, or until lightly browned. Cut into wedges while warm or break apart.
Note: if the shortbread cools down too long it will be hard to cut, will start to break apart – if this happens just put your pan back in the oven for a couple of minutes and then cut.
Recipe submitted by Karen, Melbourne, FL
Published on June 21, 2009