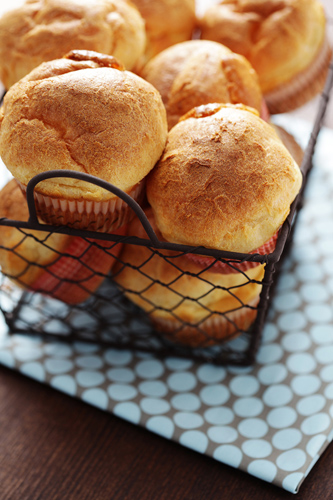 stock photo
Preheat to oven 400 degrees.
Mix the eggs, milk, and coconut oil with an electric mixer. (The coconut oil should be in liquid state). Slowly add the flour to the mixture and continuing beating. Add the salt and mix.
Grease 10 standard sized muffin cups well with coconut oil. Pour the mixture the prepared pan.
Bake the popovers for 30 minutes at 400 degrees. Then lower the heat to 325 degrees (do not open the oven), and bake for 15 more minutes. Watch the popovers "pop" in the oven with the oven light but do NOT open the oven.
These popovers can be eaten plain directly after removing from the oven (or with any spread you desire) and are delicious!
Recipe submitted by Jami, Ashburn, VA
Published on September 21, 2008