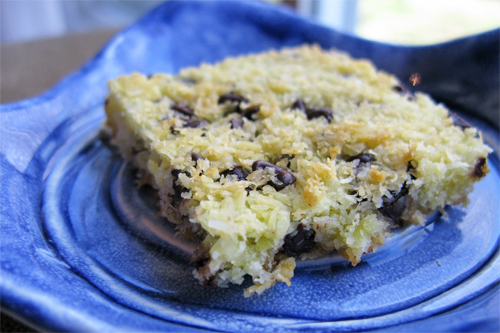 Simple Chocolate Coconut Squares
photo by recipe author
Servings: 20
Preparation Time: 25 minutes
1. Preheat oven to 350F. Grease a 9×9 inch baking pan with coconut oil.
2. Whisk egg and vanilla together in a small mixing bowl. Add coconut and chocolate chips and stir to combine.
3. Pour out into prepared baking pan. Flatten out and pat down with a spatula or back of a wooden spoon.
4. Bake for 22 minutes, until starting to turn golden. Let cool.
5. Cut into squares and enjoy!
Recipe submitted by Sarah, Marietta, GA
Published on February 27, 2012