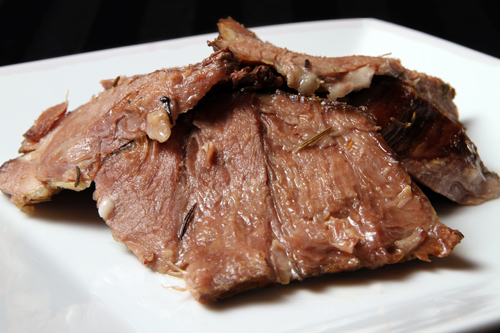 Slow Cooker Lamb Roast
Prepared by Marianita Shilhavy, Photo by Jeremiah Shilhavy
Combine salt, rosemary and black pepper in a small bowl.
Using a sharp knife, make small slits all around the lamb roast and stuff each slit with a garlic half. Rub the herb mixture all over the roast.
Pan sear the roast on all sides. Remove from heat.
Add the coconut oil to the slow cooker pot. Place the roast inside and pour the wine over it.
Cook at low temperature for 5-6 hours.
Serve with mashed potatoes or steamed rice.
Enjoy.
Recipe courtesy Marianita Shilhavy
Published on November 1, 2010