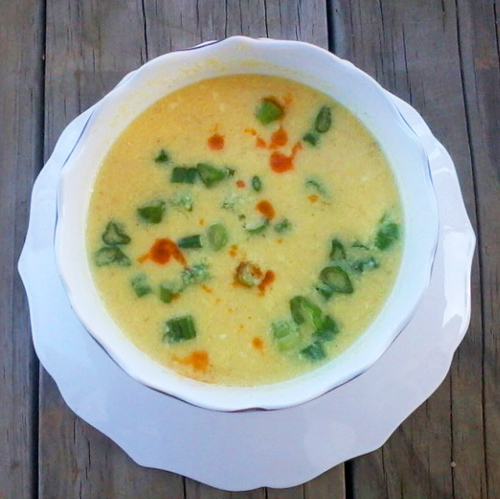 Soy Free Egg Drop Soup
photo by recipe author
Servings: 4-6
Preparation Time: 15 minutes
5 eggs
1 teaspoon tapioca starch
4 cups chicken broth, preferably homemade from pastured organic chickens
3/4 tablespoon ginger, freshly grated
2 cloves garlic, pressed
1/2 teaspoon organic turmeric powder
Himalayan salt to taste
1 tablespoon tapioca starch, dissolved in 1/4 cup water
2 scoops Vital Proteins Collagen Peptides
2 tablespoons Gold Label Virgin Coconut Oil
pepper to taste
1 bunch green onions, chopped for garnish
Whisk eggs in a bowl with 1 teaspoon tapioca starch. Set aside.
Add all other ingredients to a medium pot and bring to a boil. Swirl soup and slowly drizzle eggs in a small stream. Cook for one minute and then remove from heat.
Top with green onions and your favorite hot sauce, if desired.
Marijah from Columbia, KY won $50 for this recipe and photo! Submit your coconut recipes and photos here!
Published on March 4, 2016