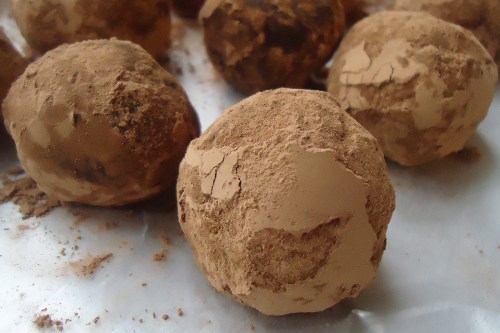 Vegan Chocolate Truffles
Photo by recipe author
Servings: 18
If your dates are stale, soak them in water for up to 30 minutes and dry to make sure they'll blend.
Add the cocoa butter and coconut oil into a food processor and blend until soft and emulsified. Add the dates and sweetener and continue to process until the dates have formed a paste. Add in the cocoa powder and blend until mixed.
Move to the refrigerator for 10 minutes to stiffen the mixture. Once it's cooled, scoop and roll the chocolate into 1-inch balls, and roll in a plate of cocoa powder to dust. Keep these at room temperature for up to 2 weeks.
Recipe submitted by Evan, Marlborough, MA
Published on September 24, 2010