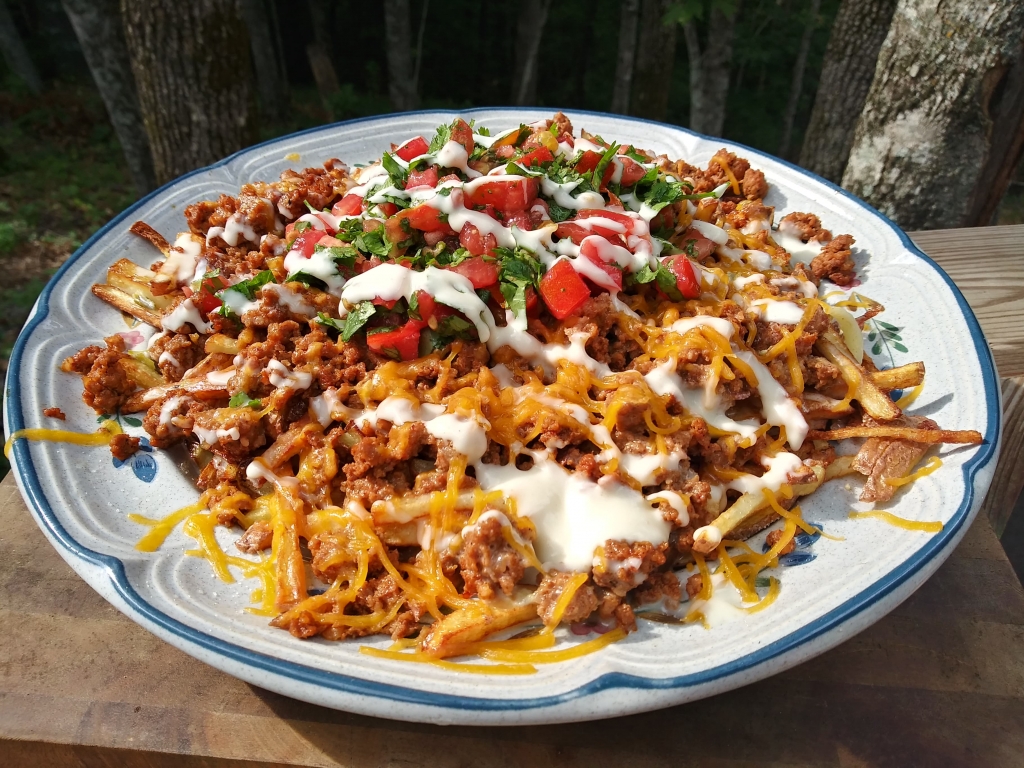 Zesty Chorizo Fries
Servings: 6
Preparation Time: 40 Minutes
Ingredients:  
1 pound ground (loose) pastured chorizo  
2 pounds organic red or yellow potatoes, hand chopped into small fries  
1/3-1/2 cup Tropical Traditions Gold label Coconut Oil  
1 large tomato, chopped finely 
1/2 bunch organic fresh cilantro, chopped finely  
1 teaspoon organic ground cumin 
1/4 teaspoon organic ground cayenne 
1/2 teaspoon Himalayan Pink Salt 
1/2 large lemon, juiced 
1/4 cup shredded cheddar cheese 
1/2 cup queso fresca cheese
Directions: 
In a medium pan on medium-high heat, cook chorizo into browned. Remove chorizo and set aside. 

Add a few tablespoons of coconut oil into the pan and cover the pan with an even layer of potato pieces - it will take several batches to fry all potatoes. Cook fries until golden brown, then set aside with the chorizo.  

As fries cook, chop the tomatoes and cilantro and mix in a small bowl. Add fresh lemon juice, cayenne, salt, and cumin.  

Place fries on a large platter, top with cooked chorizo, queso fresca, cheddar cheese, and the tomato/cilantro mix. Enjoy!


Marijah in Columbia, Kentucky won a $50 Healthy Traditions gift certificate for this recipe and photo! Submit your recipes and photos here! 
Published on July 26, 2019