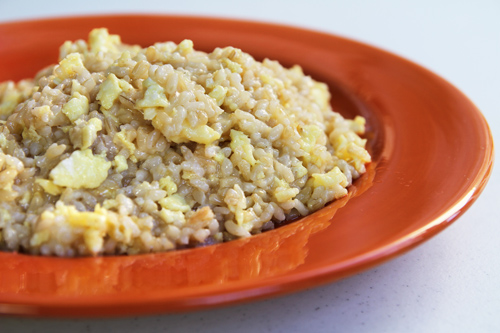 Cheesy Fried Rice
Prepared by Sarah Shilhavy, Photo by Jeremiah Shilhavy
Preparation Time: 10 minutes
Servings: 4
1. Whisk eggs together in small bowl. Set aside.
2. Melt coconut oil in medium saute pan.
3. When oil is hot, add rice and stir-fry the rice.
4. Move all rice to edges of pan and pour beaten eggs in the middle. Scramble eggs and when they are almost done re-incorporate rice.
5. Add cheese and stir until all is melted.
6. Sprinkle with salt to taste.
Recipe submitted by Selena, Bark River, MI
Published on June 9, 2010