Chocolate Coconut Oil Hard Shell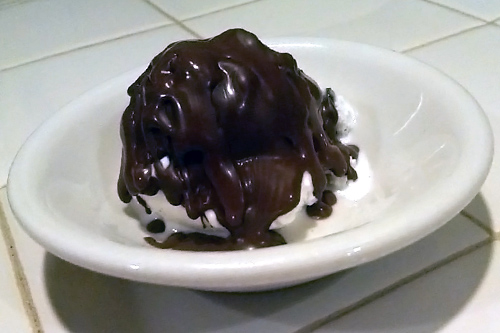 Chocolate Coconut Oil Hard Shell
photo by recipe author
Servings: 4-6
Preparation Time: 5-10 minutes
Melt chocolate in a double boiler. When soft, add coconut oil and stir until combined.
Remove from heat and store (preferably) in a glass container. No need to refrigerate. You can store it in the refrigerator, but it will become solid. To liquefy it, submerge the container in warm to hot water for a few minutes.
Serve over ice cream.
Recipe submitted by Cheryl, Boca Raton, FL
Published on June 8, 2011