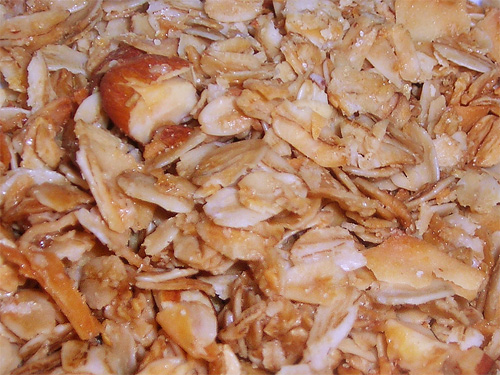 Coconut Granola
Photo by recipe author
Servings: 12
Preparation Time: 10 minutes
Cook time: 1 hour 15 minutes
Preheat oven to 250.
In a large bowl, combine oats, nuts, and shredded coconut.
In a separate bowl, combine maple syrup, oil and salt. Combine both mixtures and pour onto 3 sheet pans. Cook for 1 hour and 15 minutes, stirring every 15 minutes for even coloring.
Remove from oven and add raisins if desired.
Recipe submitted by Chanelle, Beaumont, CA
Published on January 18, 2010