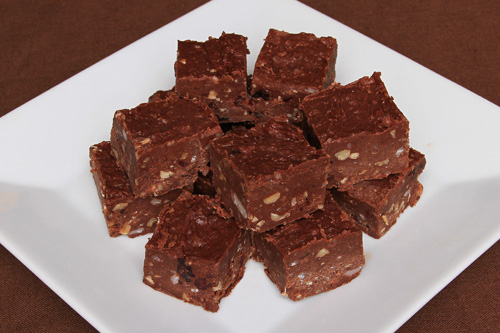 Coconut Oil Fudge with Nuts & Fruit
Prepared by Sarah Shilhavy, Photo by Jeremiah Shilhavy
Preparation time: 15 minutes
Servings: 25
Prepare all ingredients before mixing together.
In the bowl of a standing mixer stir coconut oil until creamy with no lumps (if oil is too thick set bowl in warm water). Add nuts, cocoa powder and sweetener, mixing after each ingredient. Mix the dried fruit in.
Spread fudge into 7×11 or 8×8 inch pan and refrigerate or freeze until firm. Cut into squares and serve. Keep refrigerated.
Recipe submitted by Mike, Hobart, WA
Published on December 10, 2009