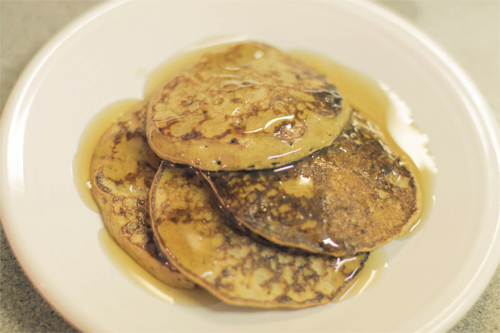 example photo shown
In one bowl, combine the flours, shredded coconut, flax, baking powder and salt.
Separate the egg whites and yolks. Combine the egg yolks, milk, honey and coconut oil; stir into dry ingredients just until moistened.
Beat the egg whites until stiff. Gently fold egg whites into batter.
Pour batter by ¼ cupful onto a greased hot griddle. Turn when bubbles form on top of pancakes; cook until the second side is golden brown.
Enjoy! They are delicious!
Recipe submitted by Elizabeth, Indianapolis, IN
Published on January 25, 2009