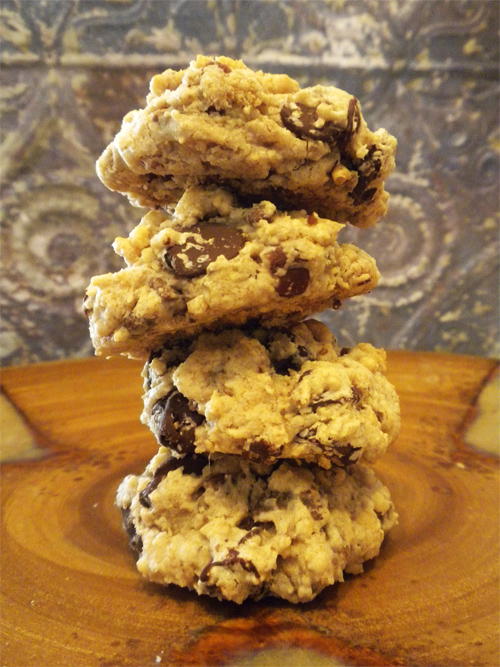 Coconut Treasure Cookies
Photo by recipe author
Servings: 2 dozen
Preparation Time: 20 minutes
Preheat oven to 350 degrees.
Mix dry ingredients (except coconut and chocolate) together in a bowl. In a separate bowl, blend butter and milk until smooth. Add in dry ingredients. Stir in shredded coconut and chocolate.
Drop dough unto cookie sheets and bake in preheated oven for 10-12 minutes, or until tops begin to become golden. Leave on cookie sheet for a few minutes to cool before transferring to cooling rack.
* You can make your own sweetened condensed milk with our recipe here.
Recipe submitted by Tandy, San Tan Valley, AZ
Published on July 5, 2010