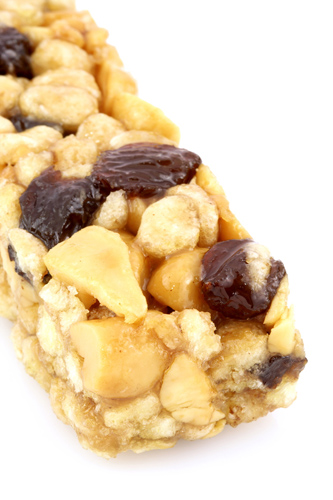 stock photo
3 cups crispy brown rice cereal, (or anything other puffed cereal)
1 cup sunflower seeds (or pine nuts, or any other kind of nut)
1 tablespoon coconut oil (either Expeller-pressed or Virgin, depending on whether or not you want it to taste more coconutty)
1/3 cup raw honey
1/4 cup dried shredded coconut (optional)
1/4 cup chopped fruit (optional)
Preheat oven to 275 degrees. Generously grease a 9×13 pan with additional coconut oil.
Gently stir all ingredients together in a large bowl with a spoon or spatula. Spread in prepared 9×13 baking pan or cookie sheet with sides.
Place in 275 degree oven for 30 minutes. Let cool before cutting. Store in air-tight container if it lasts that long!
Recipe submitted by Carrie, Mesa, AZ
Published on January 7, 2009