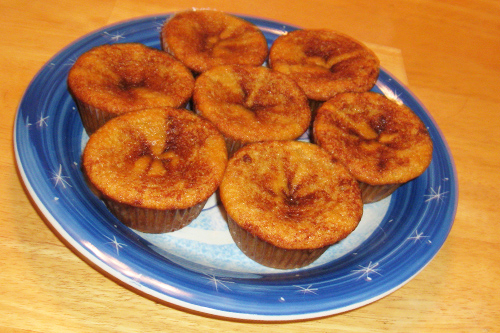 Gluten Free Cinnamon Swirl Muffins
photo by recipe author
Servings: 12
Preparation Time: 15 minutes
Batter Ingredients:
Topping Ingredients:
Preheat oven to 325 degrees F. Mix together all the dry batter ingredients. Add the wet batter ingredients and mix well with a whisk. Pour batter evenly into twelve muffin cups.
Mix all the topping ingredients in a separate bowl, and drizzle over the muffins. Bake for 20-25 minutes or until golden brown.
*You can grind your own almond flour by placing whole almonds in a blender/food processor and blending until you get a fine meal.
Recipe submitted by Angie, West Chester, OH
Published on January 4, 2012