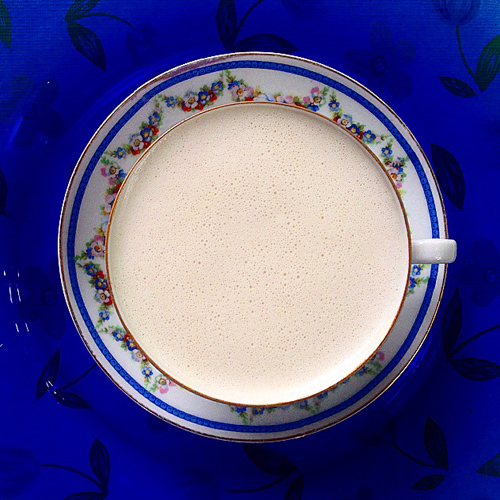 Hot Cashew Milk with Coconut Oil
photo by recipe author
Servings: 1
Preparation Time: 5 minutes
Boil water in a tea kettle.
In a blender, add cashew pieces, coconut oil and hot water, then blend on high speed for 2-3 minutes, until smooth and frothy.
Pour contents of blender through a nut milk bag, or a fine mesh strainer.  Serve hot. Add honey to sweeten, if desired.
Recipe by Orissa.
Published on June 1, 2015