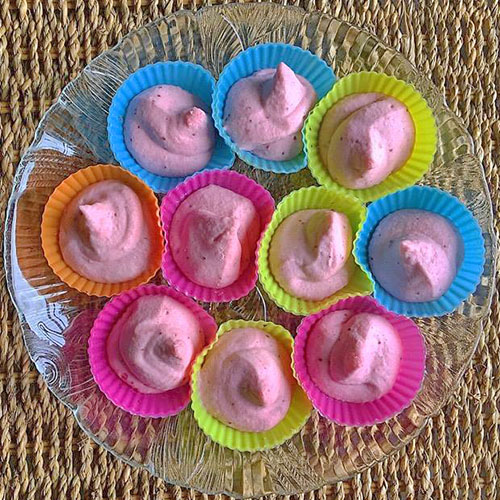 Strawberry Fat Bombs
photo by recipe author
Servings: 24
Preparation Time: 10 minutes
3/4 cup strawberries, fresh or frozen
8 ounce package cream cheese, softened
1/2 cup coconut oil, softened (not melted)
1 tablespoon vanilla extract
Put all ingredients in blender and blend until smooth.
Place 24 mini muffin cups on a cookie sheet.
Scrape mixture into plastic bag or pastry bag and fill mini muffin cups, or spoon mixture into mini muffin cups.
Freeze until solid – about 2 hours. Store in freezer in airtight container. Note: If you prefer a softer, creamier fat bomb, store in refrigerator.
Recipe by Lynelle. Photo by Orissa. Submit your recipes and photos here for a chance to win $50!
Published on July 5, 2017