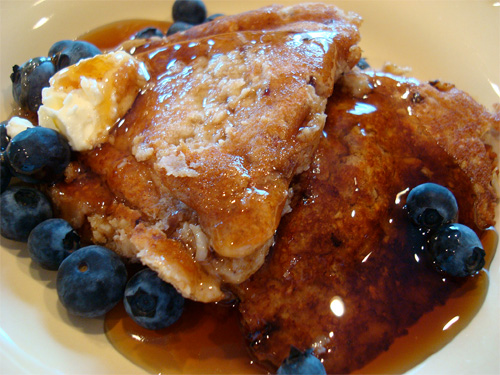 Wheat Free Coconut Pancakes
Photo by recipe author
Servings: Yields 5 palm-sized pancakes or 10 silver dollar-sized pancakes
Preparation Time: 10 minutes
Optional Add-In's :
1/4 teaspoon baking soda
1/4 teaspoon baking powder
1/4 cup more water or nut milk only if the batter looks too dry/thick.
Blend first 4 ingredients in a blender. Let this sit for 10 minutes or so while you're getting the rest of the ingredients together. It will give the flax seeds time to gel, thereby producing an egg-like effect. The apple and banana help with this, too.
Add remaining ingredients and optional add-ins if desired and mix well.
After you have blended the ingredients, fry up the pancakes using 2 tablespoons coconut oil to fry with, about 4 minutes on the first side. Flip over and add 2 more tablespoons coconut oil and fry for 3 minutes or until done.
Recipe submitted by Averie, Phoenix, AZ
Published on March 4, 2010