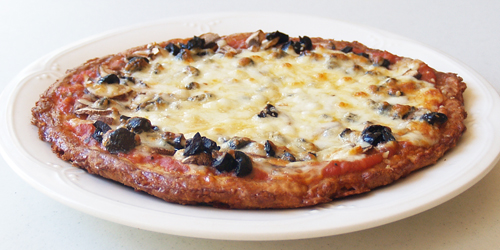 Gluten Free Pizza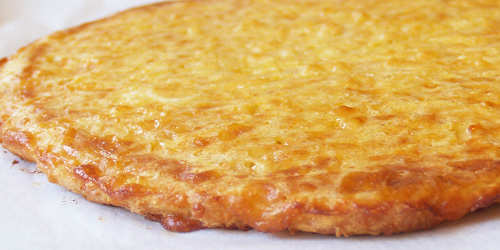 Gluten Free Pizza Crust – no toppings
Prepared by Sarah Shilhavy
Photos by Jeremiah Shilhavy
Makes 2-4 servings
gluten free pizza crust (see recipe)
whole milk organic mozzarella cheese, shredded
sliced mushrooms
sliced olives
parmesan cheese
Preheat oven to 350 degrees F. Cut 2 pieces of parchment paper out for baking sheet.
Prepare the pizza crust (see recipe).
Spread pizza sauce on crust and sprinkle with a little mozzarella cheese on. Add mushrooms and olives and top with more mozzarella and parmesan cheese.
Broil pizza for about 2 minutes or until cheese is melted and bubbly. Slice and serve.
Submitted by Sarah Shilhavy
Published on September 24, 2009