Submit a Recipe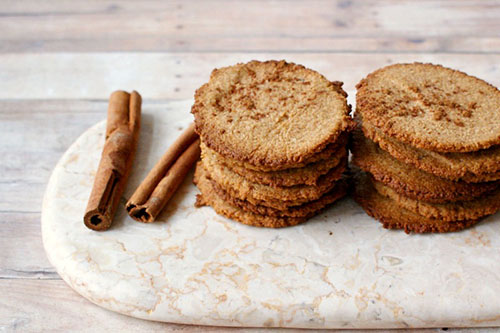 Do you have a great coconut recipe?
You could earn $50.00 in gift certificates! Submit your coconut recipes that use coconut in some shape or form: coconut oil, coconut flour, coconut cream concentrate, dried coconut, etc.
Recipes using our grass-fed meats, from www.grassfedtraditions.com are also welcome.
Submissions can include baked goods, sauces, main dishes, side dishes, etc. These MUST be recipes that you have tested and know work, along with your own photo of the finished product.
If your recipe and photo are published on the Coconut Recipe blog, you will receive $50.00 worth of gift certificates that you can use to purchase any of the hundreds of Tropical Traditions products, which includes Gold Label Virgin Coconut Oil, other coconut oils, organic food, grass-fed meats, Virgin Coconut Oil skin care items, non-toxic household products, and much more! These gift certificates have no expiration dates, so you can use them whenever you wish.
Follow the guidelines below so that your recipe will have a better chance of being accepted.
1. The sweeteners (if used) we currently approve of are these traditional sweeteners: organic whole sugar, honey, maple syrup.
2. We are looking for recipes with as many coconut ingredients as appropriate: coconut flour, dried coconut, Coconut Cream Concentrate, coconut oil, etc.
4. Acceptable oils (if used) are: coconut oil, palm oil or shortening, sesame oil, olive oil, and butter.
5. While we are looking for recipes using coconut flour exclusively, we are also looking for recipes where coconut flour is mixed with other flours.
6. No soy please (organic fermented soy sauce is OK).
7. Minimum image size requirement is 500 pixels in width or height.
Note: Recipes are accepted at the sole discretion of Tropical Traditions. Recipes may need to be edited before publishing. Accepted recipes are compensated with a $25.00 gift certificate for the recipe and another $25.00 gift certificate for the photo. Minimum $19 purchase required when redeeming gift certificates.
When we publish a recipe submission, we award recipe authors with a $50 gift certificate to Tropical Traditions as compensation to the author for sharing their recipe and photo on our blog. We only list the author's first name/city of residence when we publish their recipe.
If a recipe author desires that their watermark or their blog name be listed on their recipe when we publish instead of listing only their first name/city of residence then we will do that; in that case it is understood by the author that this is done in lieu of a $50 gift certificate award. Listing your recipe on our website with your full name, watermark or blog name published by us without charge for advertising is considered compensation for the recipe and you would not also receive a $50 gift certificate.
Submit photos that you have taken, and where you own the copyrights to the photo. Use of photos owned by someone who has not given permission to have them published is prohibited, and subject to copyright laws.
We only consider recipes with photos of the finished product because the photo shows the recipe actually works. Recipes without photos are not considered.
Best results for photos are taken in natural lighting, if possible. Photos of the finished product plated and styled as you would serve the prepared product is what we are looking for.