Free Coconut Recipes
All recipes kitchen tested!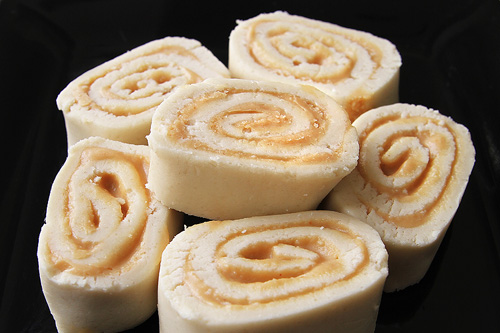 Posted At: November 11, 2009 7:51 pm
Coconut Peanut Butter is a wonderfully smooth and creamy blend of coconut and peanut butter; a new twist on the old favorite. I never thought the two would be such a perfect match, but they are!
Recent Coconut Recipes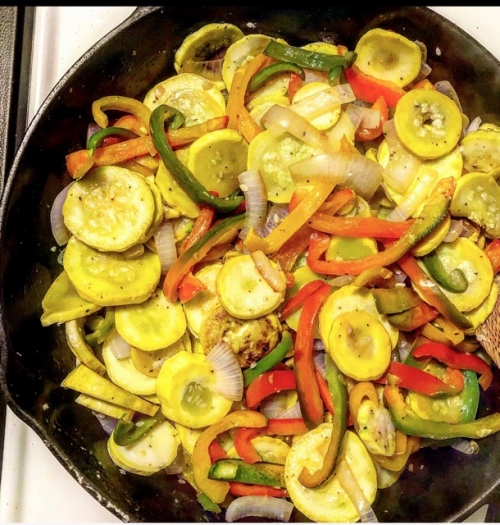 This beautiful dish is just what your meal plan needs!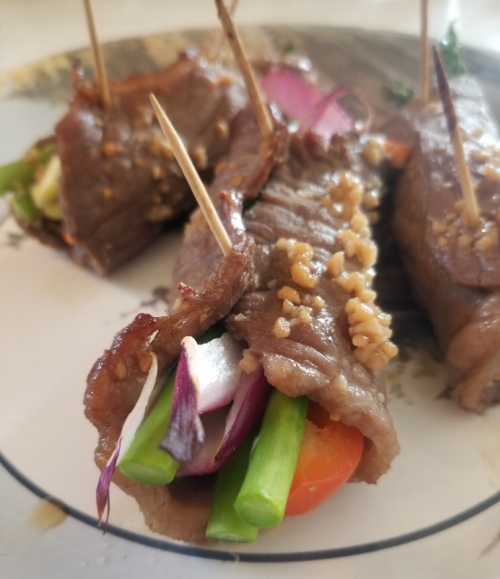 Hang on to the last weeks of summer with these beautiful beef rollups!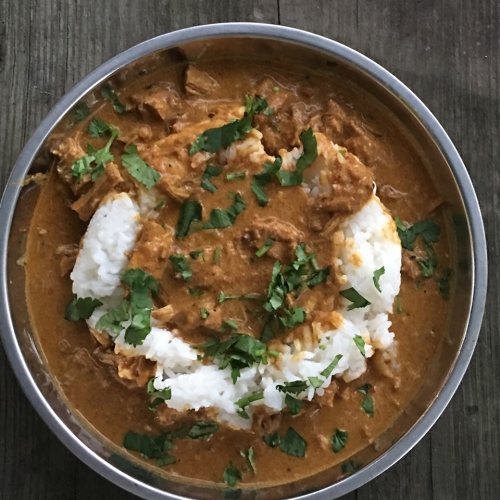 Try this Chicken Tikka Masala for dinner this week!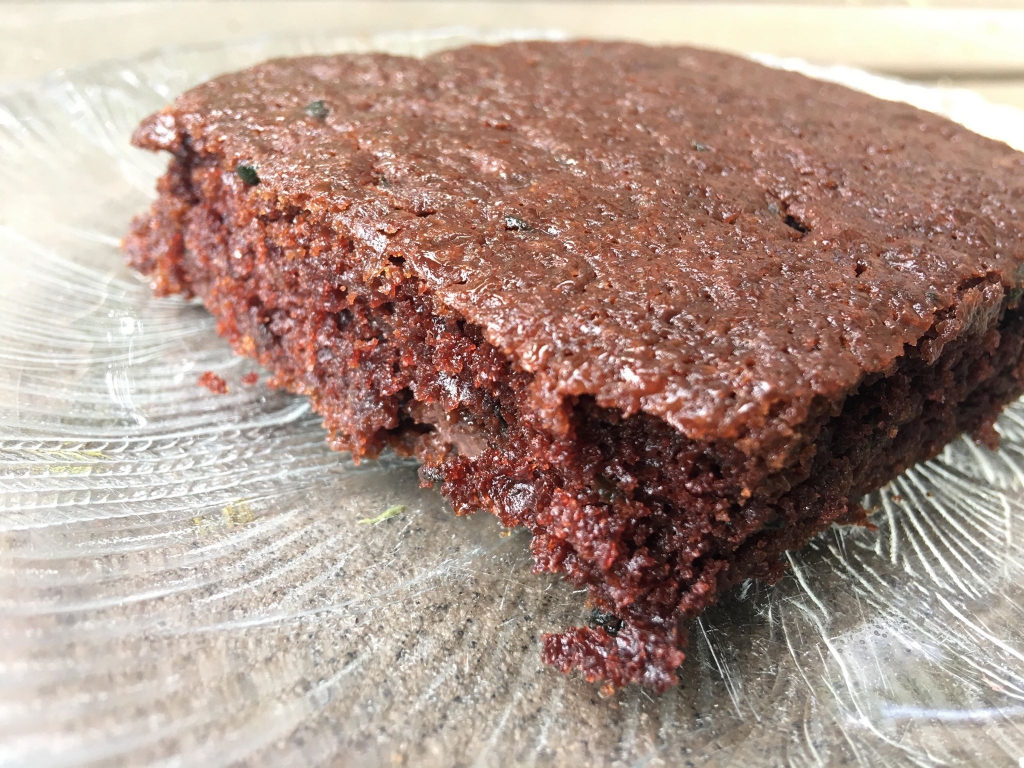 These brownies are going to be a huge hit in your home!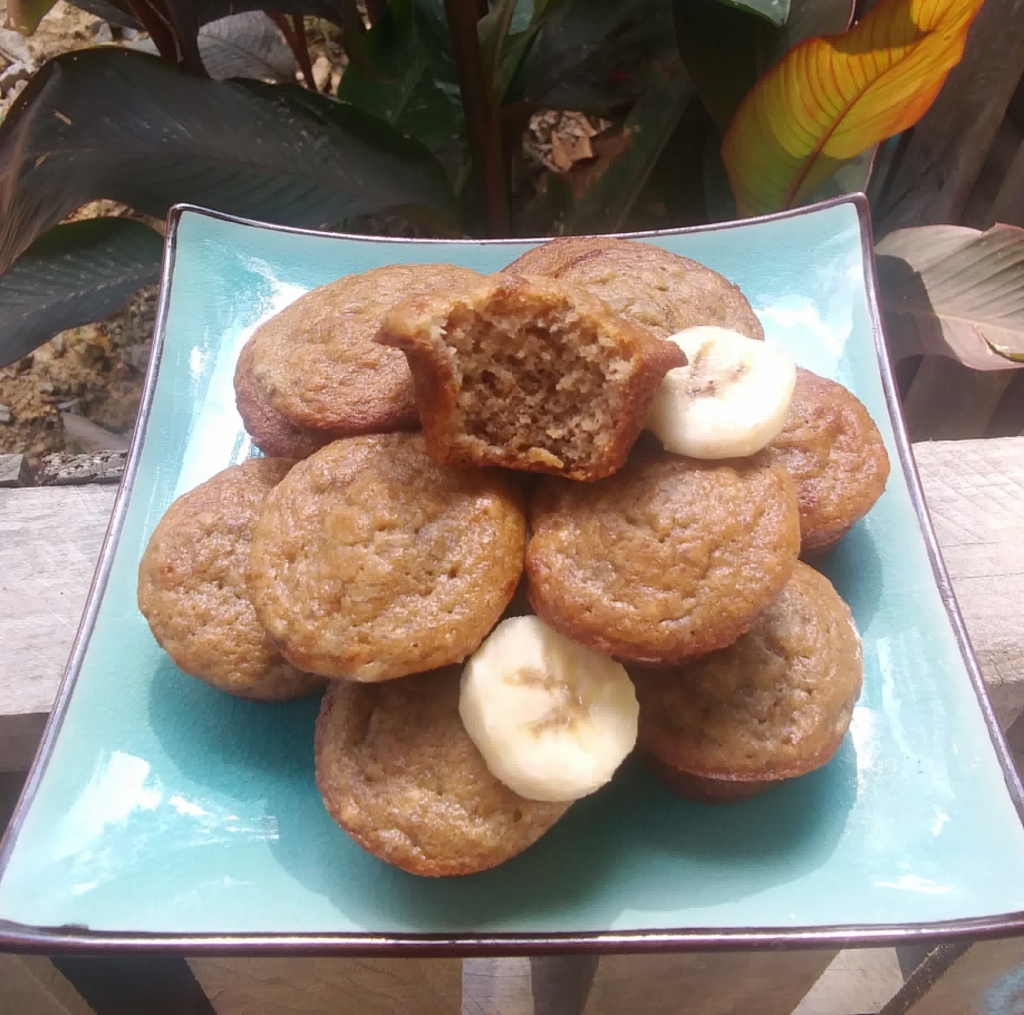 This banana bread is the perfect breakfast or snack!
Submit your own coconut recipe and earn $50.00!
[postlist id="2746″]
Popular Coconut Ingredients used in our Coconut Recipes
Our coconut recipes help coconut lovers find new and creative ideas to use their favorite food, coconuts! Unlike other websites that are taking advantage of the popularity of coconut oil and simply taking existing recipes and substituting coconut ingredients to quickly come up with "coconut recipes" that have never been actually made, each coconut recipe here has been tested and created in the kitchen. Tropical Traditions users submit the bulk of the recipes from their own personal creations, and many of these users are chefs or accomplished cooks and bakers. We carefully screen each coconut recipe submitted and only publish those coconut recipes that we have either tested ourselves, or know have been proven to work when prepared properly. Each and every coconut recipe on this website is delicious and wholesome, especially if you use quality organic coconut products from TropicalTraditions.com. Whether you love Coconut Oil, Coconut Cream Concentrate, shredded Coconut, Coconut Water Vinegar or Coconut Flour, we have the coconut recipe for you! All of these recipes are FREE, with no registration required. Please support our labor of love by purchasing your ingredients from TropicalTraditions.com!
Coconut Baked Food Recipes
Coconut Beverage Recipes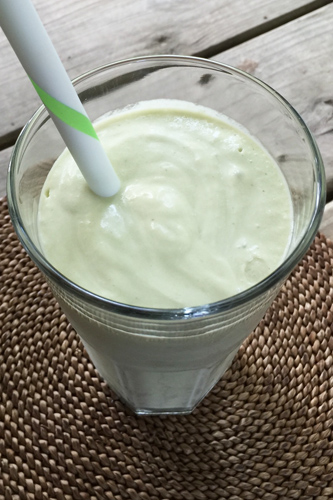 ABC Smoothie – Avocado, Banana, Coconut Recipe
Apple Pie Smoothie Recipe
Aronia Berry Smoothie Recipe
Banana Cherry Smoothie with Coconut Recipe
Banana Coconut Shake Recipe
Banana Orange Smoothie Recipe
Berry Up-Beet Smoothie Recipe
Blueberry Maca Smoothie Recipe
Blueberry Superfood Smoothie Recipe
Breakfast In A Cup Recipe
Buttery Breakfast Chai Recipe
Caramelized Tropical Peach Smoothie Recipe
Cashew Coconut Creamer (Dairy free) Recipe
Chai Tea Recipe
Chocolate Coconut Banana Protein Shake Recipe
Chocolate Coconut Peanut Butter Banana Smoothie Recipe
Chocolate Coconut Smoothie Recipe
Coco-choco Smoothie Recipe
Coconut Amaretto Matcha Tea Latte Recipe
Coconut Banana Colada Smoothie Recipe
Coconut Blueberry Smoothie Recipe
Coconut Cardamom Cinnamon Refresher Recipe
Coconut Chai Smoothie Recipe
Coconut Cherry Banana Smoothie Recipe
Coconut Cinnamon Latte Recipe
Coconut Coffee Recipe
Coconut Cream Chocolate Latte Recipe
Coconut Cream Green Smoothie Recipe
Coconut Cream Hot Chocolate Recipe
Coconut Cream Mocha Recipe
Coconut Date Shake Recipe
Coconut Eggnog Recipe
Coconut Eggnog Smoothie Recipe
Coconut Fruit Smoothie Recipe
Coconut Latté Recipe
Coconut Matcha Cardamom Frappe Recipe
Coconut Nut/Fruit Smoothie Recipe
Coconut Peanut Butter Banana Protein Shake Recipe
Coconut Peanut Butter Cup Hot Cocoa Recipe
Coconut Protein Fruit Smoothie Recipe
Coconut Pumpkin Pie Smoothie Recipe
Coconut Strawberry Cacao Smoothie Recipe
Coconut Tropical Bliss Smoothie Recipe
Coconut Turmeric Citrus Smoothie Recipe
Coconut Veggie-Berry Smoothie Recipe
Coconut-Banana-Carob Smoothie Recipe
Coconutty Green Smoothie Recipe
Coffee Heaven Recipe
Creamy Avocado Berry Smoothie with Raw Brown Whole Flax Seeds Recipe
Creamy Coconut Cinnamon Smoothie Recipe
Creamy Turmeric Lemonade Recipe
Dairy and Egg Free Orange Julius Recipe
Dairy Free Almond Joy Smoothie Recipe
Dairy Free Banana Walnut Bread Smoothie Recipe
Dairy Free S'mores Coffee With Maple Marshmallow Cream Recipe
Dark Chocolate Raspberry Custard Smoothie Recipe
Don't Matcha Me Blue Smoothie Recipe
Early Riser Coffee Recipe
Fresh Coconut Milk & Blueberry Smoothie Recipe
Fresh Coconut Milk Cherry Berry Smoothie Recipe
Fresh Fruit on the Bottom Strawberry Coconut Italian Cream Soda Recipe
Fresh Fruity Smoothie with Coconut Oil Recipe
Fruit-Coconut Smoothie Recipe
Fruity Tropical Smoothie Recipe
Get Your Greens Smoothie Recipe
Ginger Strawberry Grapefruit Smoothie Recipe
Grasshopper Smoothie Recipe
Green Coconut Smoothie Recipe
Home Made Coconut Cashew Milk Recipe
Homemade Coco Lopez for Pina Coladas Recipe
Homemade Coconut Milk Recipe
Hot Cashew Milk with Coconut Oil Recipe
Hot Cocoa Recipe
Iced Coconut Mocha Cappuccino Recipe
Iced Coconut Pumpkin Latté Recipe
Iced Herbal Mocha Coconut Tea Recipe
Little Miss Sunshine Smoothie Recipe
Matcha Green Tea Frappuccino Recipe
Minty Cocoa Recipe
Naturally Sweet Coconut Hot Cocoa Recipe
Non-Dairy Coconut-Mocha Coffee Creamer Recipe
Orange You Glad Smoothie Recipe
Peaches and Cream Dairy Free Smoothie Recipe
Peanut Butter Chocolate Protein Blast Recipe
Peanut Butter/Banana Kefir Smoothie Recipe
Pecan Coconut Chocolate Milk Recipe
Peppermint Coco-Mocha Recipe
Piña Colada Recipe
Piña Colada Smoothie Recipe
Pink Flamingo Smoothie Recipe
Post-Holiday Power Smoothie Recipe
Pumpkin & Coconut Nog Recipe
Quick Tropical Coconut Smoothie Recipe
Raspberries & Cream Breakfast Smoothie Recipe
Raspberry Coconut Smoothie Recipe
Raspberry Peach Melba Smoothie Recipe
Rise & Shine Breakfast Smoothie Recipe
Sensational Banana Strawberry Smoothie Recipe
Soothing Coconut and Turmeric Milk Recipe
Soothing Hot Carob Recipe
Sour Cherry Smoothie Recipe
Spiced Coconut Mocha Recipe
Spicy Hot Cocoa Recipe
Spicy Pumpkin Pie Coconut Coffee Recipe
Strawberries 'N Cream Smoothie Recipe
Strawberries & Coconut Cream Protein Shake Recipe
Strawberry Coconut Banana Smoothie Recipe
Strawberry Coconut Bliss Smoothie Recipe
Strawberry Lemon Coconut Smoothie Recipe
Strawberry Mango Coconut Delight Recipe
Strawberry Smacker Smoothie Recipe
Strawberry Vanilla Coconut Smoothie Recipe
Superb Morning Coconut Sunshine Smoothie Recipe
Tropical Cocktail Recipe
Yogurt Energy Drink Recipe
Coconut Condiments, Dressings, & Sauce Recipes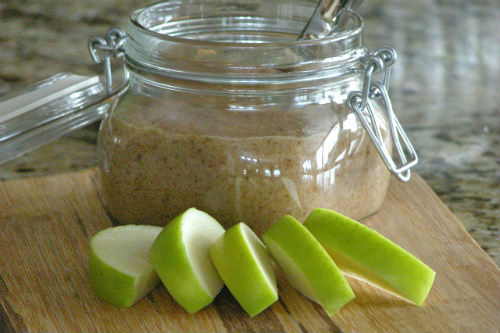 Almond Coconut Spread Recipe
Asian Pesto Sauce Recipe
Baked Salmon with Creamy Roasted Garlic Sauce Recipe
BBQ Meatloaf Recipe
Berry BBQ Skillet Chicken Recipe
Chocolate Hazelnut Butter Recipe
Cilantro Coconut Pesto Recipe
Cocoa and Toasted Coconut Almond Butter Recipe
Coconut Barbecue Sauce Recipe
Coconut Cannellini Bean Sauce Recipe
Coconut Cilantro Chutney Recipe
Coconut Cream Lilikoi Butter Recipe
Coconut Flour Gravy Recipe
Coconut Honey Mustard Dressing Recipe
Coconut Mayonnaise Recipe
Coconut Milk Jam Recipe
Coconut Oil & Pine Nut Salad Dressing Recipe
Coconut Oil Baba Ghanouj Dip Recipe
Coconut Oil Vinegar Salad Dressing Recipe
Coconut Onion Gravy Recipe
Coconut Ranch Party Dip Recipe
Coconut-Ginger Dressing Recipe
Coconut/Olive Oil Italian Dressing Recipe
Creamy Vinaigrette Recipe
Dairy Free Cinnamon Baking Chips with Coconut Cream Concentrate Recipe
Easy Dairy Free Caramel Sauce Recipe
Garden Pea and Chive Cashew Coconut Pesto Recipe
Garlic Vinaigrette Recipe
Gluten Free Garelu with Fresh Coconut Chutney Recipe
Heavenly Hummus Recipe
Homemade Fresh Tomato Ketchup Recipe
Honey-Sweetened Hot Fudge Sauce Recipe
Lemon Curd Recipe
Lemon Potato Salad Recipe
Lemon Vinaigrette Recipe
Magic Sauce and Dressing Recipe
Mint and Coconut Chocolate Sauce Recipe
Multi-Fruit Tropical Cranberry Sauce with Fermented Option Recipe
No-Cook Coconut Cream Applesauce Recipe
Peanut Butter Apple Dip Recipe
Peanut Coconut Sauce Recipe
Piña Colada Sauce/Glaze Recipe
Rhubarb BBQ Sauce Recipe
Spicy Coconut Cilantro Dressing Recipe
Spicy Walnut Butter Recipe
Spring Asparagus with Homemade Garlic Aioli Recipe
Toasted Coconut Cream Recipe
Traditional Coconut Buttermilk Gravy Recipe
Turmeric Ginger Coconut Chutney Recipe
Zesty Chicken and Veggies Recipe
Coconut Desserts & Sweets Recipes
Coconut Entrée Recipes
Coconut Salads and Side Dish Recipes
Coconut Soup Recipes